What we did in 2016
Here are a few of our 2016 activities and accomplishments –
Materials Developed
We revised our English and Spanish trainer education guides.  These are the materials experienced tutors use to learn to train other tutors

A Bridge to Reading tutor uses an "I Am Second" Bible story to teach a group of students in Uvira in the Democratic Republic of the Congo

We translated our French guides into Congo Swahili
We began translation of the trainer education guides into French.
We translated "I Am Second" training modules for tutors and trainers into Kirundi
We created a new promotional flyer using our new OMS style Bridge to Reading logo
We developed web pages to be added to the OMS website.
Training Workshops
Carmen Quintero Posada trained three experienced tutors in Medellin Colombia as literacy trainers in August.

New Colombian literacy trainers show off their certificates of completion.

James Kigamwa and Connie Schwein led Bridge to Reading  trainers in a five day strategy and training event in Kigali, Rwanda
We provided on-site training and support for our new literacy supervisors, Eric and Bienvenu.  Eric Zamou traveled to Kigali from the Central African Republic while Bienvenu traveled from Uvira, DRC.
We then traveled to the Democratic Republic of the Congo to meet with and encourage tutors and trainers in Goma, Bukavu and Uvira
We visited a tutoring center under construction outside Bukavu.  The pastor of that church is a Bridge to Reading graduate and is committed to providing good learning space for new learners.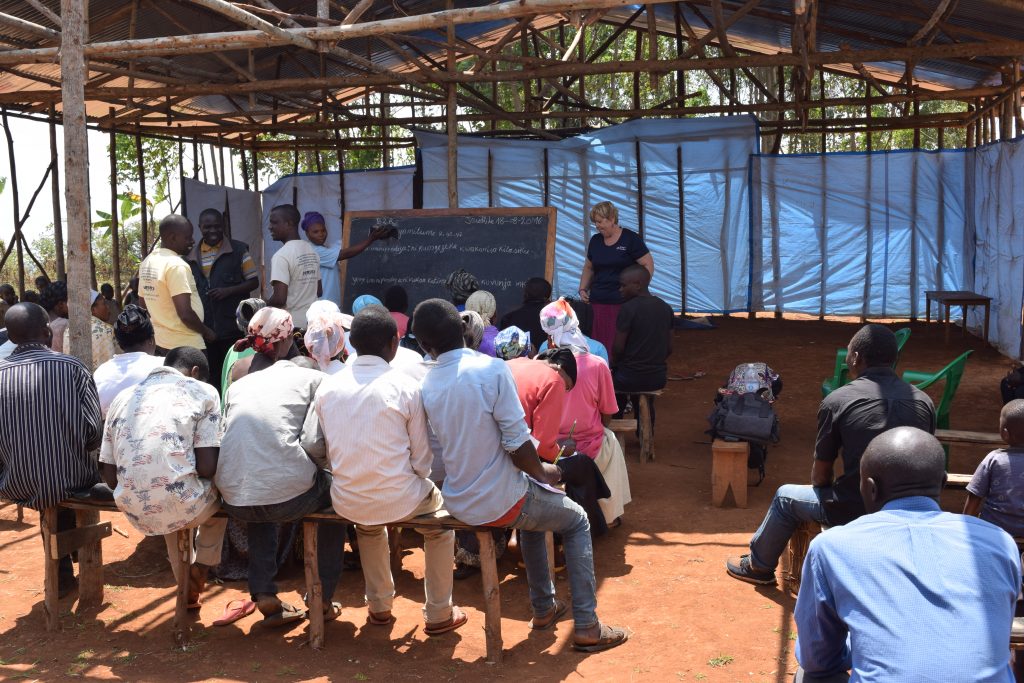 We videotaped Herman Mutuzi teaching "I am Second" to a group of tutors in Bukavu.  We hope to post this video on YouTube for training purposes.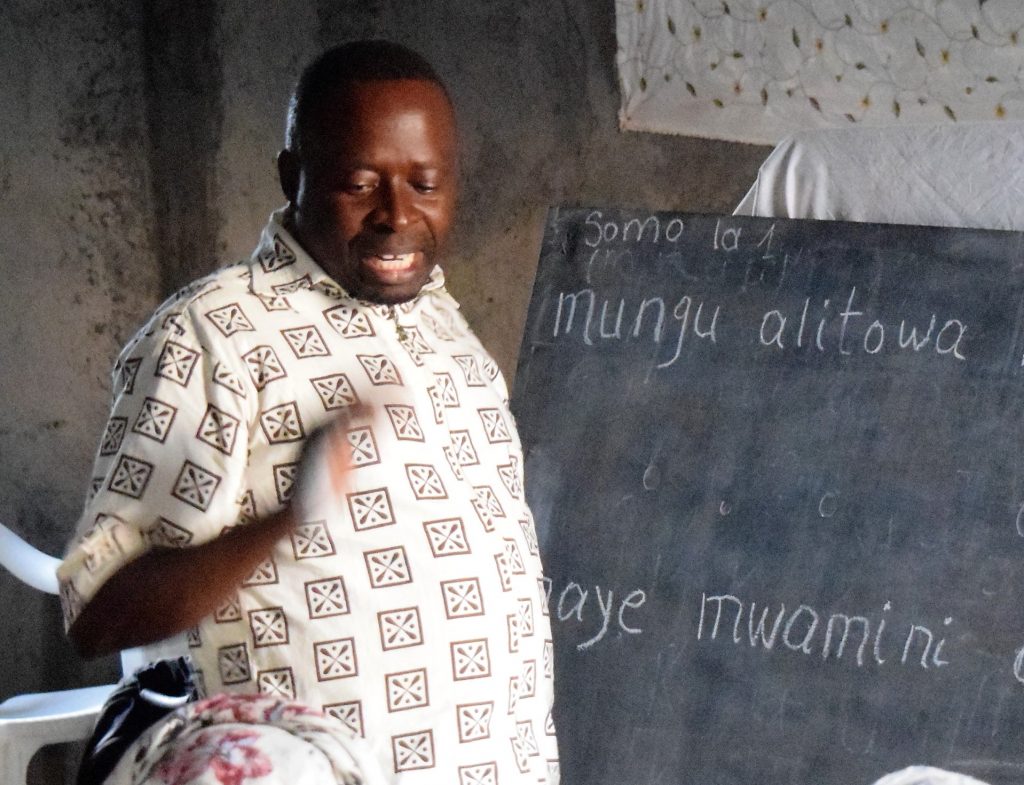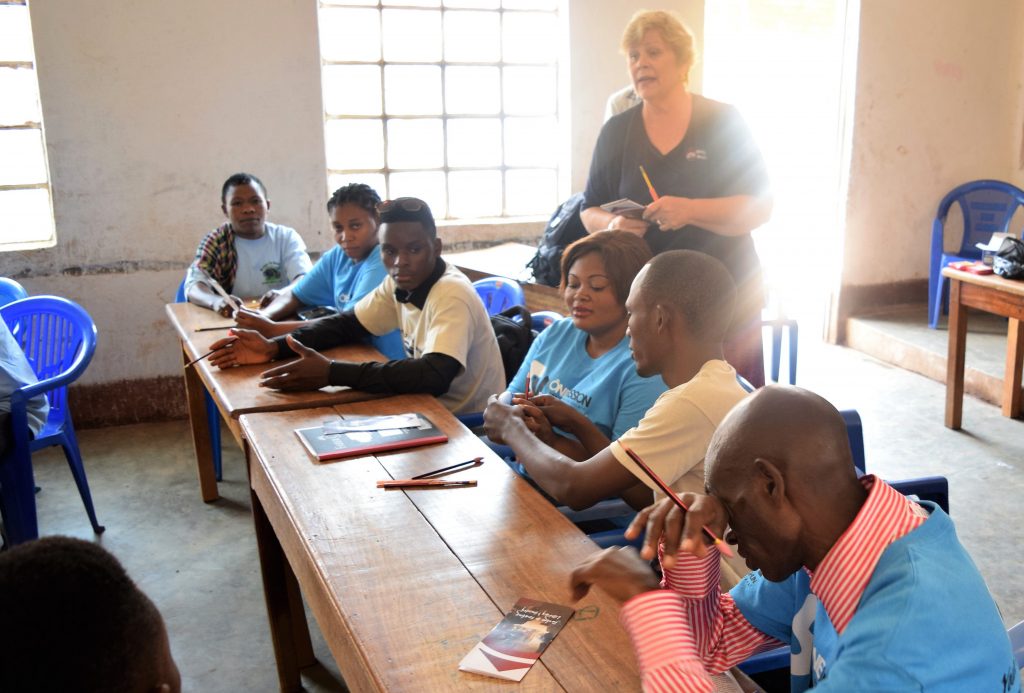 In partnership with the Bible Society of Tanzania, James Kigamwa led a team of writers from the Kagulu language in Tanzania to create a 72 lesson primer. The primers will be printed in 2017 and training workshops will follow.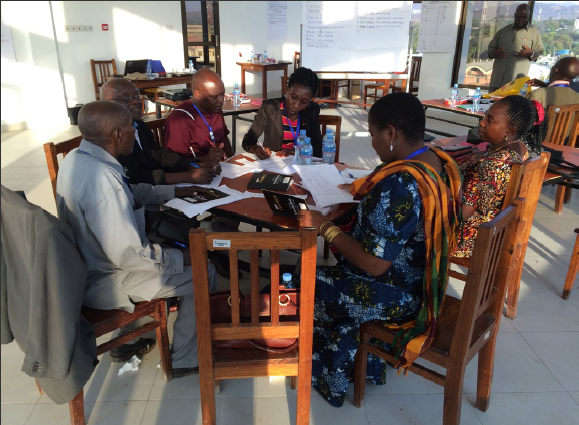 Lead trainer Jonathan Tobón Restrepo has trained 60 tutors this fall for SaturaColombia.
Funding and Development
We continue to work with OMS Development  to propose expansion into new areas where churches express great literacy need
We conducted two Walk-Run fundraisers in Audubon, NJ, and Marion, IN, raising $2,603.

At One Mission's Society's Illuminate Conference, Bridge to Reading was highlighted and received generous gifts and offerings of $8,181.
We published a Christmas letter distributed to all supporters from the past three years.
Mobilization of Learners
The recorded number of students who were in literacy classes in the Bridge to Reading programs in 2016 was 2,496.
Decisions for Jesus
In the third quarter of 2016 our field supervisors reported that 170 persons made decisions to accept Jesus though the Bridge to Reading literacy program.
Follow this link to see what we did in 2015.